KEYNOTE & WORKSHOP OPTIONS
THE HERO MINDSET:
HOW TO DRIVE RESULTS AND EMBRACE CHANGE
REINTEGRATING POST PANDEMIC:
STRATEGIES TO HARNESS A BRIGHTER FUTURE
OLYMPIC PRINCIPLES THAT DRIVE INFLUENTIAL LEADERSHIP
TEAM BUILDING ACTIVITY
THE HERO MINDSET:
HOW TO DRIVE RESULTS AND EMBRACE CHANGE
Strong individuals and organizations thrive by not placing blame on other people, their surroundings, or external circumstances. They thrive recognizing the importance to choose the right mindset as they develop resilience when facing uncertainty.
Choose to adopt The Hero Mindset.
The Hero Mindset is about recognizing Hero Moments, Hero Decisions, and Hero Actions where you choose to step up, make key crucial decisions, and take action in spite of fear. By doing so you become a hero to yourself, to each other, to your customers, and to your community.
Today's world accelerates change fatigue and mental energy drains from high performing teams. Reigniting passion while also maintaining a healthy work/life balance starts with recognizing what to focus on and how to take personal responsibility.
This program ideal for organizations facing challenges from a shift in the economy, organizational restructuring, launching or reinforcing strategic initiatives, and who are looking to reignite their employee's passion towards a focused common vision.
LEARNING OBJECTIVES
TARGET AUDIENCE
This program is ideal for organizations who are seeking ways to support employees during a time of disruption, who are going through significant change, acclimatizing to a new normal, working from home, and looking to build resilience during difficult times.
Testimonials

"Our team benefited greatly having Kevin refresh CDIC on The Hero Mindset and provide us with actionable tools and strategies to help build our mental resilience during unprecedented times. Once again, you have hit it out of the park!"
Nancy Gour
Director, People Programs & Culture, Canadian Deposit Insurance Corporation

"We introduced Kevin and The Hero Mindset during our Leadership Team Meeting and then requested he return to deliver The Resilience Toolbox through live session with our Virtual Engagement Community.
More than ever, during these unprecedented times, building our mental wellness is key and Kevin is just the person to drive home key principles and practices anyone can benefit from."
Katelin Mailer
Vice President, Human Resources, Lactalis Canada Inc.

"Kevin's presentation provided our team with excellent tools and techniques to help our employees prioritize self-care and focus on their personal and professional goals while navigating the challenging current environment.
The post event response from those who attended the session was very positive!"
Alan Hollingsworth
Chief Sales Officer, Hub International

"I took a concrete step on a key work project this morning as a result of Kevin's session.
So, if you were wondering if this was impactful, it was!"
Sales Team Senior Leader
HUB International

"As a leader, I am always searching for tools to grow personally, but also provide my staff and partners with what they need to be resilient. Kevin's session delivered on both!"
Evan Bombino
National Sales Leader, Global Fire Detection Products
"It went beyond my expectations. We need to continue building on this good investment!"
"Kevin is able to treat of what seems like an overwhelming subject in a simplifying manner that makes talking about it accessible."
Team member
Pratt & Whitney Canada

"Kevin was an outstanding motivational speaker for our team. He hit the entire team like a freight train at a personal level.
I really appreciated his challenge that we can all be a hero in our own way. Kevin spoke about mental illness issues that I think all of us face at some point in our lives. This was impactful as I think as a society, we tend to shelve these discussions due to fear and unworthiness."
Chad Lundberg
Vice President, Viking Business Unit, Baytex Energy Corp.

"Every session there was a particular learning to take away and the discussions it generated in the group have been invaluable."
"Truly Inspiring! I needed this!"
Mariana B.
Coaching Client

"The tools you learn help you figure out what mental resilience is and provides you with a path to achieve that."
Alicia P.
Coaching Client

"So much energy – especially on a Zoom presentation!"
Lisa Salazar
Senior Digital Marketing Manager, Norton Rose Fulbright
REINTEGRATING POST PANDEMIC:
STRATEGIES TO HARNESS A BRIGHTER FUTURE
Reintegrating into life beyond the pandemic will require organizations and their teams to reach a level of acceptance to transcend what has happened and focus on what they want to have happen instead.
Acknowledging that we must create our new normal, it's time to let go of the past and create a brighter future. Managing change is an ongoing process and an opportunity to reinvent and establish a new foundation of what will set you up for success.
Reflecting on his experience, Kevin Rempel faced two major life reintegration transitions: life after a spinal cord injury and life after sport. In each circumstance Kevin faced identity challenges, physical and mental health challenges, as well as navigated a new career path to turn his acquired limitations into a new set of skills and opportunities.
During this session, participants will reflect on lessons they've learned from the past and how to use them to find joy, grow stronger, and move forward. Making this mental shift begins with developing your self awareness and choosing to take charge of your mindset as you re-emerge into the new economy.
LEARNING OBJECTIVES
TARGET AUDIENCE
This program is ideal for leaders who are looking to support high performing teams with strategies to maintain a resilient mindset, those who are going through significant change, acclimatizing to a post-pandemic reality, and looking to foster a strong workplace culture while navigating change.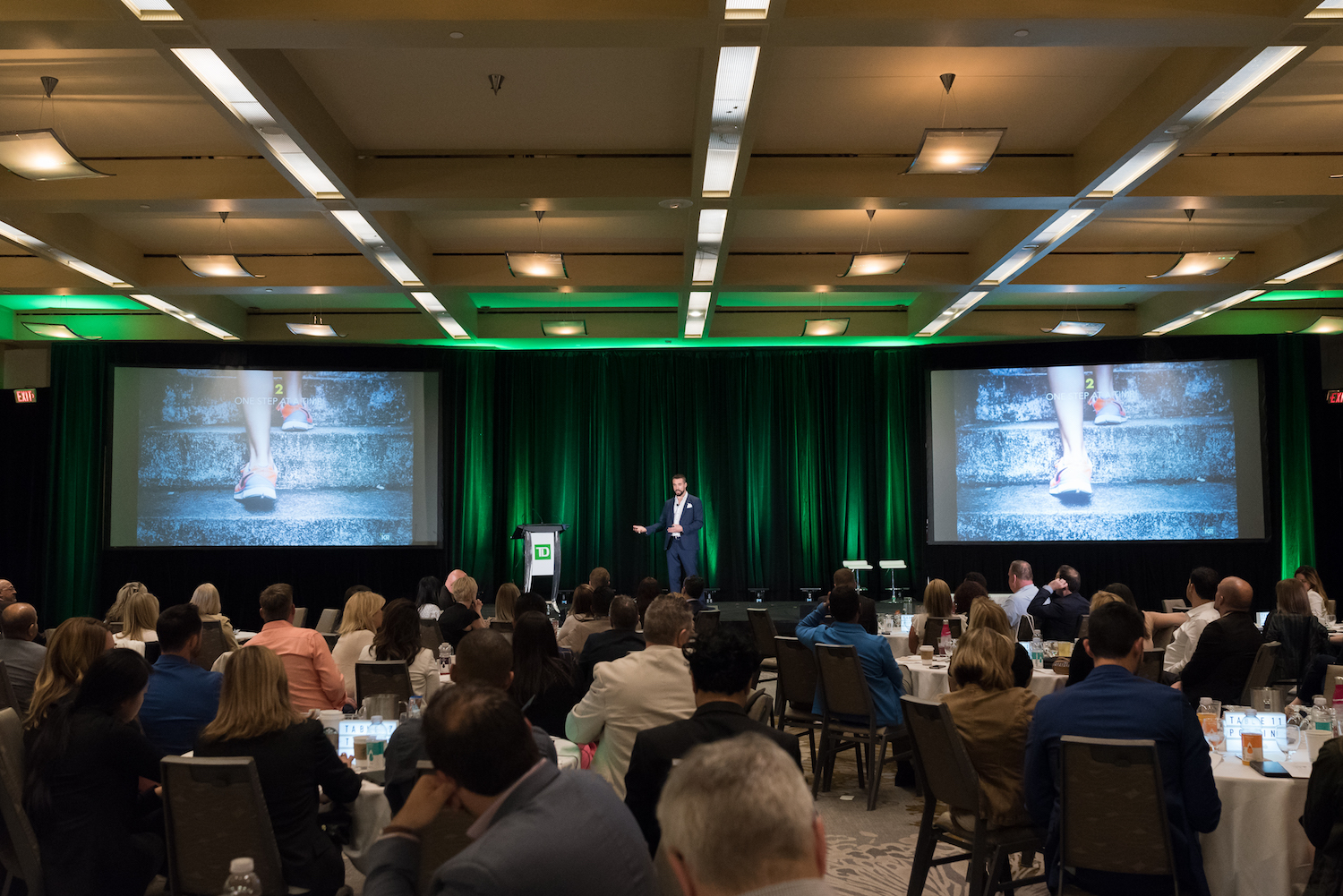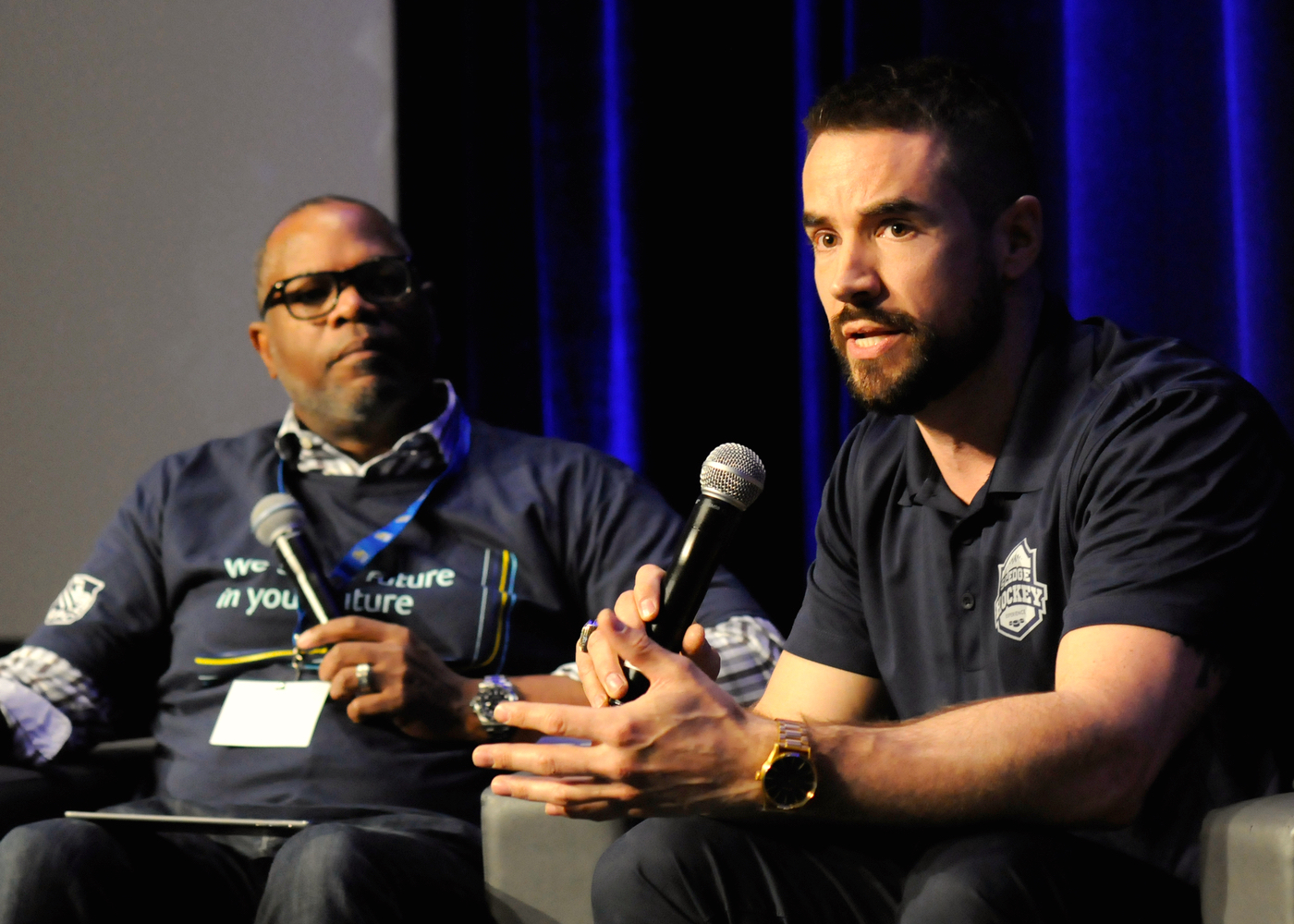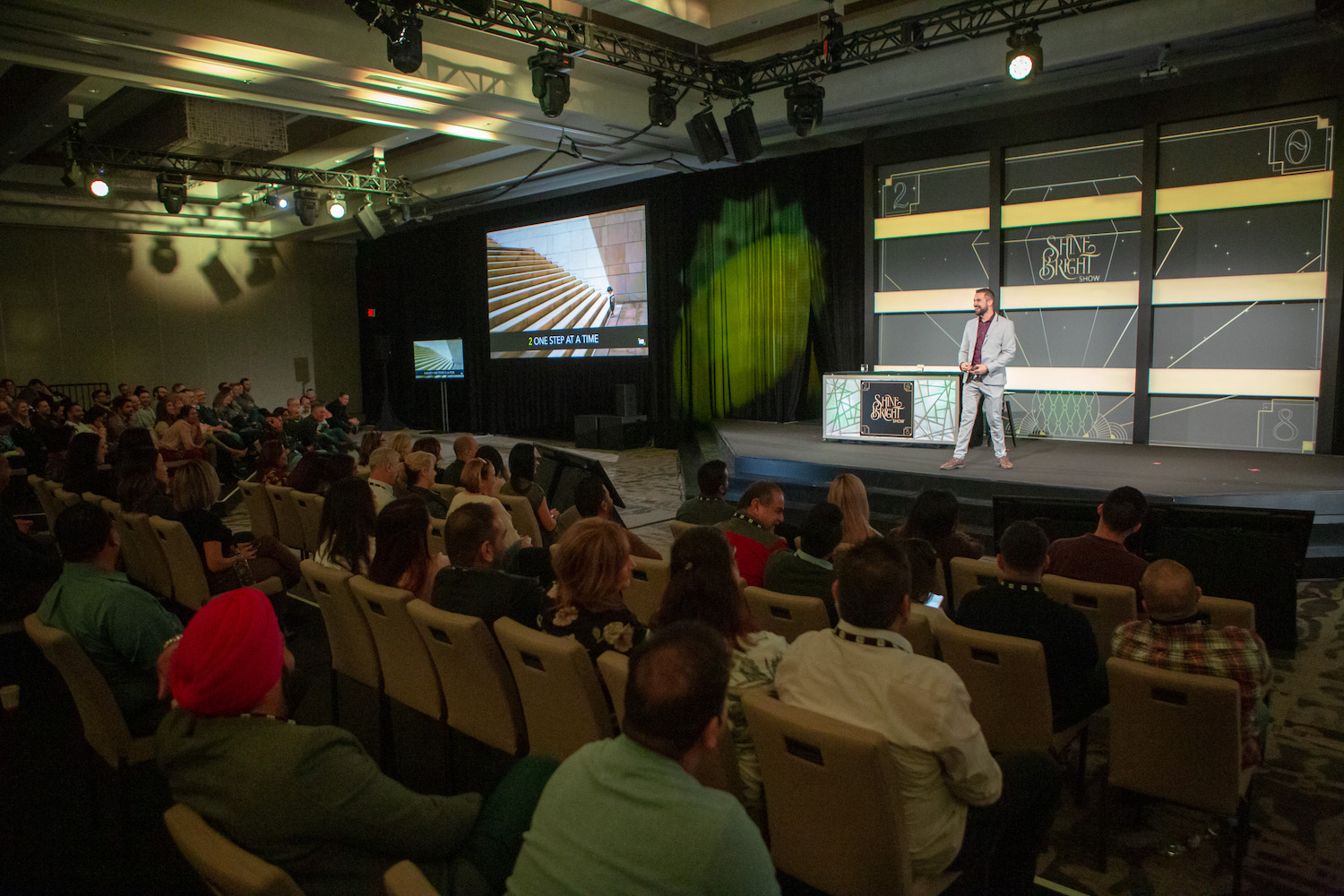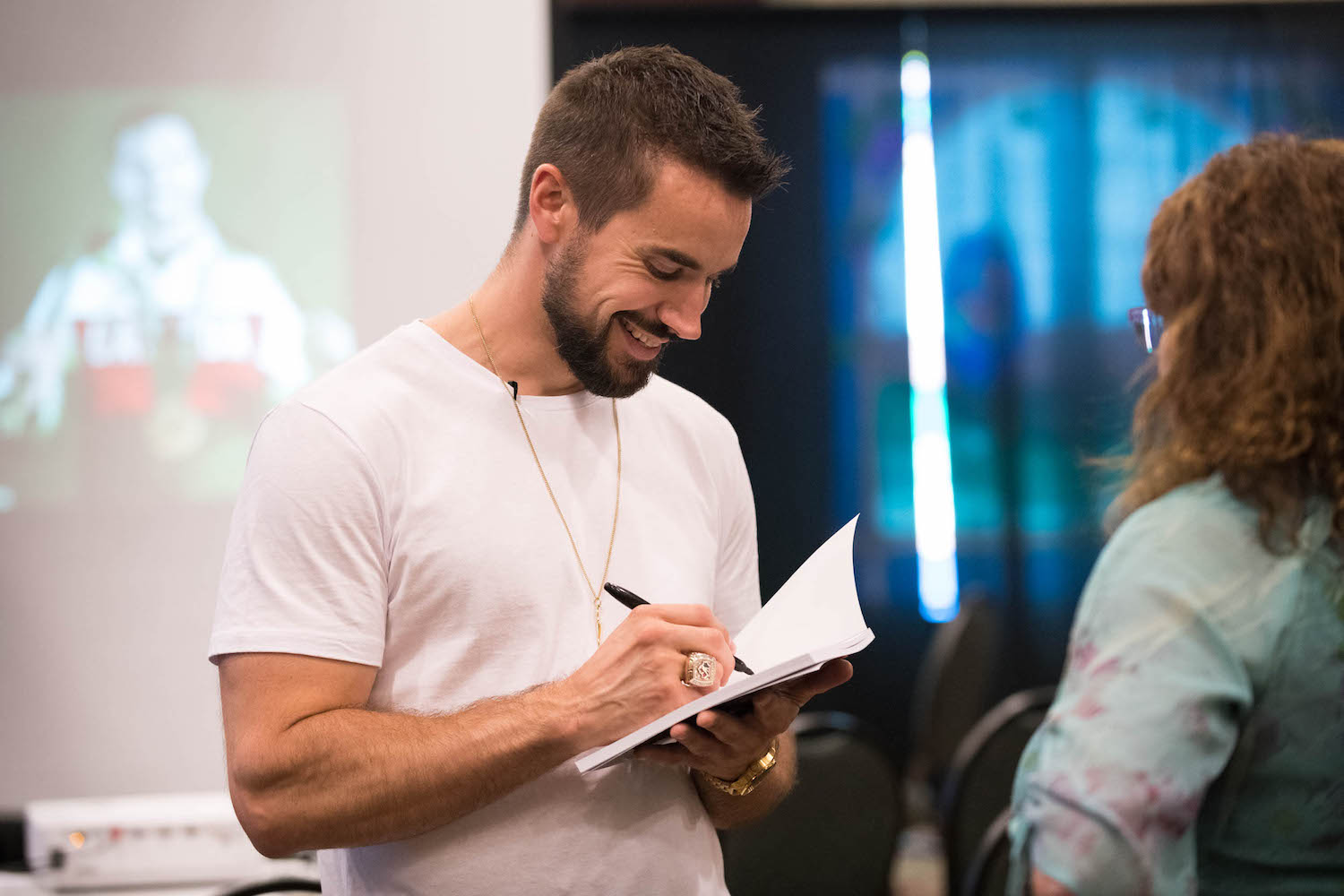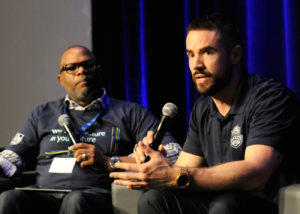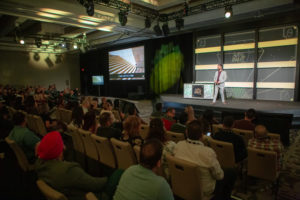 OLYMPIC PRINCIPLES THAT DRIVE INFLUENTIAL LEADERSHIP
Leadership today continues to search for solutions to support managers as they lead their teams in productive and healthy remote work environments. Guiding employees in the right direction to support wellbeing requires empathy, psychological safety, thought-out communication, and the right tools and solutions on a consistent basis.
In this session, Kevin Rempel helps leaders come together to brainstorm solutions in group discussions on what gaps exists in these areas, and how managers can encourage employees to leverage support.
Managers will reflect on how they are leading, identifying areas for improvement to connect deeper with their teams while fostering a spirit of trust to inspire open dialogue and improved communication.
This program is ideal for leaders and people managers who are in a rapidly changing environment, teams who are seeking to establish a deeper level of trust, and high performing cultures who may need a reminder to continue doing the small things that can contribute to a healthy organization.
Participants will take part in highly interactive brainstorming sessions, identifying problematic areas, working together to create solutions, all while helping the organization gain further insights to understand where their employees are struggling and need help the most, and discover tools to manage these aspects proactively.
LEARNING OBJECTIVES
TARGET AUDIENCE
This program is ideal for leaders and people managers who support high performing teams who are at risk of burnout, teams facing increased workloads due to organizational restructuring, rapidly changing demands of remote work, and organizations who are seeking a deeper understanding of employee's needs to help support wellness initiatives.