How many times can you remember feeling frustrated that things aren't working out the way you planned, only to discover down the road that you received exactly what you needed. You just didn't know it at the time.
Does that ring a bell?
I feel like I'm going through it right now.
At the moment I am working with Chris West from Video Narrative on a new speaking demo reel for 2019. Chris already helped me craft the above video, but we are working on the full speaking demo reel set to be released in just a few weeks.
Stay tuned for that!
The reason why I am writing this article however, is because of the experience I have had while working with Chris.
I signed up with Chris back in November to help gain clarity on my messaging and to make a new speaker demo video. Chris' services have a high price point and he doesn't work with just anyone, so when we discussed a partnership, I knew that it would have to be good for both of us.
Today, our partnership is going on three months now and we are almost near completion.
Here's the key.
What caught my attention is not just that Chris and his team are great at what they do video wise, but that Chris has extensive experience specifically working with speakers. Chris also has extensive knowledge working with everyone who chooses to book a speaker such as a meeting planners, speaker bureau's, event organizers, etc. and brings so much value to the table that his experience in understanding the industry is by far one thing that makes this relationship so incredible.
As I signed the agreement, I was arguably financially stretched, but I took a leap of faith. I believed that this is what I wanted and that things would work out in the end.
But life doesn't give us what we want, life gives us what we need.
Around November I was also struggling on the back end with the operational side of my business. I still am, in the sense that whenever I put my foot on the gas to drum up more business, my team and I make it happen, but then we get bogged down with executing those events and our sales pipeline dries up again.
The life of an entrepreneur is trying to level out the rollercoaster.
Click To Tweet
This is the up and down life of an entrepreneur. Trying to level out the rollercoaster is a frequent challenge. We are making huge strides and I know we will figure this out.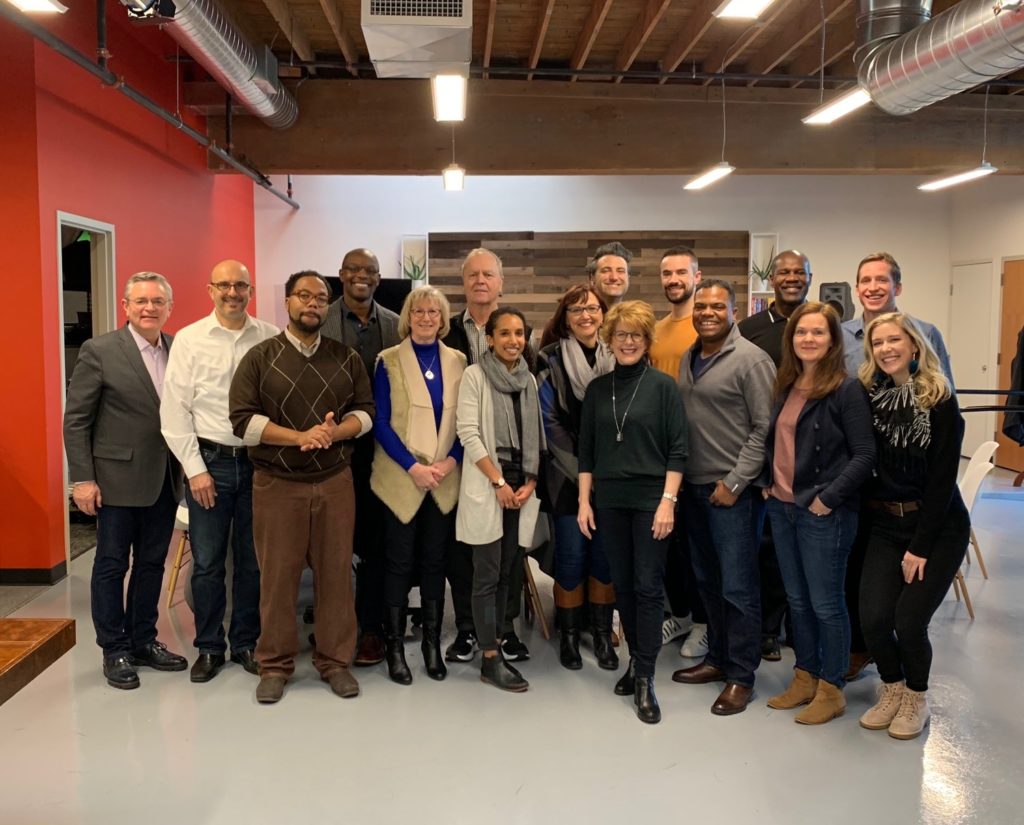 One real game changer was after Chris and I had a few hiccups he invited me down to an Align Retreat in Portland, Oregon where I attended a two and a half day workshop on aligning your business and business strategy.
From our sessions together, plus that trip, I now have clarity in what I do which is:
I help people adopt the mindset about life and people with disabilities that enables them and their organization to drive results and embrace change.
I do this through keynote speaking, workshops, and corporate team building programs.
I have more clarity in the back end of my business around creating my ideal week schedule. I have recently structured my calendar better to reflect how I'd like to operate. It doesn't always go like this, but having a framework helps you take control of your week vs being reactive.
I have more clarity in my numbers, my financials, and what I need to track. I've set a benchmark for how much business I aim to generate each month.
I am also getting some great direction on who else to bring on board for a sales/business development partner to continue helping scale the business.
All this said, these were the things that I needed, not what I wanted.
When I started out I knew I wanted a new video, that was it.
And now, as I think back on life, it's moment like this were if things didn't go wrong or go sideways, the best things in life would not have happened.
The hiccups I experienced led me to going to Portland in January. That trip has seriously set me up for success in 2019.
When I got cut from the hockey team in 2015, it helped me kickstart publishing my book and starting the Sledge Hockey Experience.
When I've had relationships end, it always was showing me something about who I needed to become to actually be the man I need to be to support the woman of my dreams.
When I screwed up business deals or partnerships, it taught me how to be better with building and maintaining relationships. I'm learning what my strengths and weaknesses are, and how I need to start looking to other people to help build a team, because I definitely can't do this all myself.
When you look back, often it's from when things go sideways that you experience the most significant growth.
Click To Tweet
I can go on, but you get the point. It's during those moments of frustration where you feel like things are going wrong, but they're actually going right.
"Life isn't happening to you, life is happening for you." – Tony Robbins
As I sit here and ponder what the rest of 2019 actually has in store for me, I challenge you to think about where you are today.
What struggles are you currently facing?
What lessons are life trying to teach you right now?
What new relationships are you being forced to discover, or build?
What new skillsets are you being forced to develop?
How can you start to take a better look at yourself about who you need to become to be the leader, mother, friend, partner, son, daughter, or whomever you need to be to that person that means so much?
Every day we have choices in our lives in how we choose to view the world and things that are happening around us. Patience is an awfully hard skill to develop, but so necessary in order to experience that great life we all yearn for.
Life is going to unfold for you exactly when it's supposed to, so before you go beating yourself up mentally and feeling like things aren't working out the way that you planned, remember life doesn't give us what we want, life gives us what we need.
—
—
Enjoyed this article? Here are three more to help you develop a resilient mindset:
What To Do When Nothing Is Going Right
Stop Running Away From Your Problems
How To Manage Change Effectively
—

Whenever you are ready here are the 3 best ways I can help you:
Get a FREE copy of my autobiography, Still Standing: When You Have Every Reason to Give Up, Keep Going (here)
Looking for a speaker for your next event? Watch Kevin's keynote reel on The Hero Mindset (here)
Interested in team building? Come play and and learn more about the Sledge Hockey Experience (here)